Book Now | Rates | Learn How | Parents |
Therapeutic massage by an RMT for Private Clients, Small Businesses, Events, and Training for Personal Use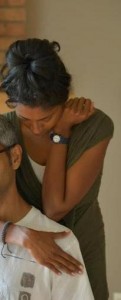 Deep tissue massage influenced by shiatsu-style compressions + assisted yoga;  incorporating therapist body weight and leverage with principles of active and myofascial release; certified in Pendotion™ (fascially-based movement by Charlene Sullivan, pendotion.com); practicing bodywork since 2008 and registered in massage therapy since 2018. As an RMT, my bodywork is covered by most forms of paramedical health insurance. I tend to deliver uniquely firm, client-engaged massage. (more about style of massage offered…)
Appointments consist of Health History Intake, Assessment, Treatment, and Homecare.
Children are welcome to tag along if you are having trouble making time for the usual clothes-off, face-down massage appointment. They are welcome to learn some easy techniques along the way.
At my Dufferin & College location in Toronto, Canada, I work with BodyCushion body support system (https://www.bodysupport.com/) on gym mats on the floor. Massage clients who are not comfortable getting down onto the floor can receive treatment on my massage table by request. Clients are ideally in loose, comfortable clothes with no hard obstructions like belts and buttons. Direct work on skin can help improve scar tissue and fascial adhesions, and can be done dry or with oil/lotion/gel as needed/by request. In these cases, I provide cotton draping.
I offer massage at events and can provide safe treatment pretty much anywhere (including standing up!) with a basic health history. I'm happy to answer any questions about my massage or hypnosis-based coaching and look forward to being of service in your quest for physical and mental freedom.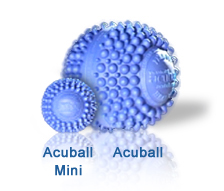 Here's a video of me as 'massage queen' at Kensington Pedestrian Sunday (photos below by YvonneBambrick.com) and 'massage ninja' (photos by Phillip Smith) before I became an RMT: